Pruning
By pruning you keep your fruit trees and bushes in good shape. Pruning grants tax deduction with 50% of the work cost.
Why is it good to prune your fruit trees?
One of the main purposes for pruning fruit trees is to increase the light emitted in the crown. This leads to bigger and more tasty fruit. At all times, old, sick or wrong growing branches are cut away. The well performed pruning also leads to thicker and stronger branches wich gives safe trees. Generally many trees needs pruning in order to still fit into the place where they once were planted. By continuously looking over the need of pruning, later problems with wrong growing weak or damaged trees can be avoided.
At what time of the year should I prune?
It is important to prune at the right time of the year so that a minimun of damage is made to the plant. Some of our trees saves, or bleeds, if they are pruned during their resting period. They will then loose valuable energy. Plum and cherrytrees are sensitive to "rubber flow" and are therefore pruned, as the bleeding trees, during the months of July to September (JAS). Apple trees as many of our common hedge plants, such as ligustrum vulgare and ribes alpinum, can however as well be pruned during early spring. I will gladly help you with advice about when pruning is needed for your trees and bushes.
Reviews
Rewiev after pruning of bushes and trees in a villa garden in Jakobsberg, Järfälla:
"I am so pleased with the company Jessicas trädgårdsdesign. In the spring they came to us for the first time, in our grown up garden, and pruned bushes, ornamental trees and fruit trees.
I want, in the absolute best way, recommend Jessicas trädgårdsdesign when the garden begins to grow and live its own life. Now we have got a garden with bushes and trees at different levels that creates the atmosphere we enjoy."
AnnKatrin Westerlund
Review after work with pruning at a housing association in Bromma:
"Jessica is very proffessional and responsive. She suggested improvments and is briefed. I'll be happy to hiring her again.
//Maja "
Picture of an older apple tree in Kista before and after its pruning during September.
A tree with a lot of epicormics should be limited to pruning with 1/3 each year to prevent the formation of many new ones. A gentle pruning gives a good possibility to create a long-term sustainable crown development. Wrong growing as well as dead or damaged branches are also cut away.
The result is a more arie crown which gives the fruit light to grow and increase in taste.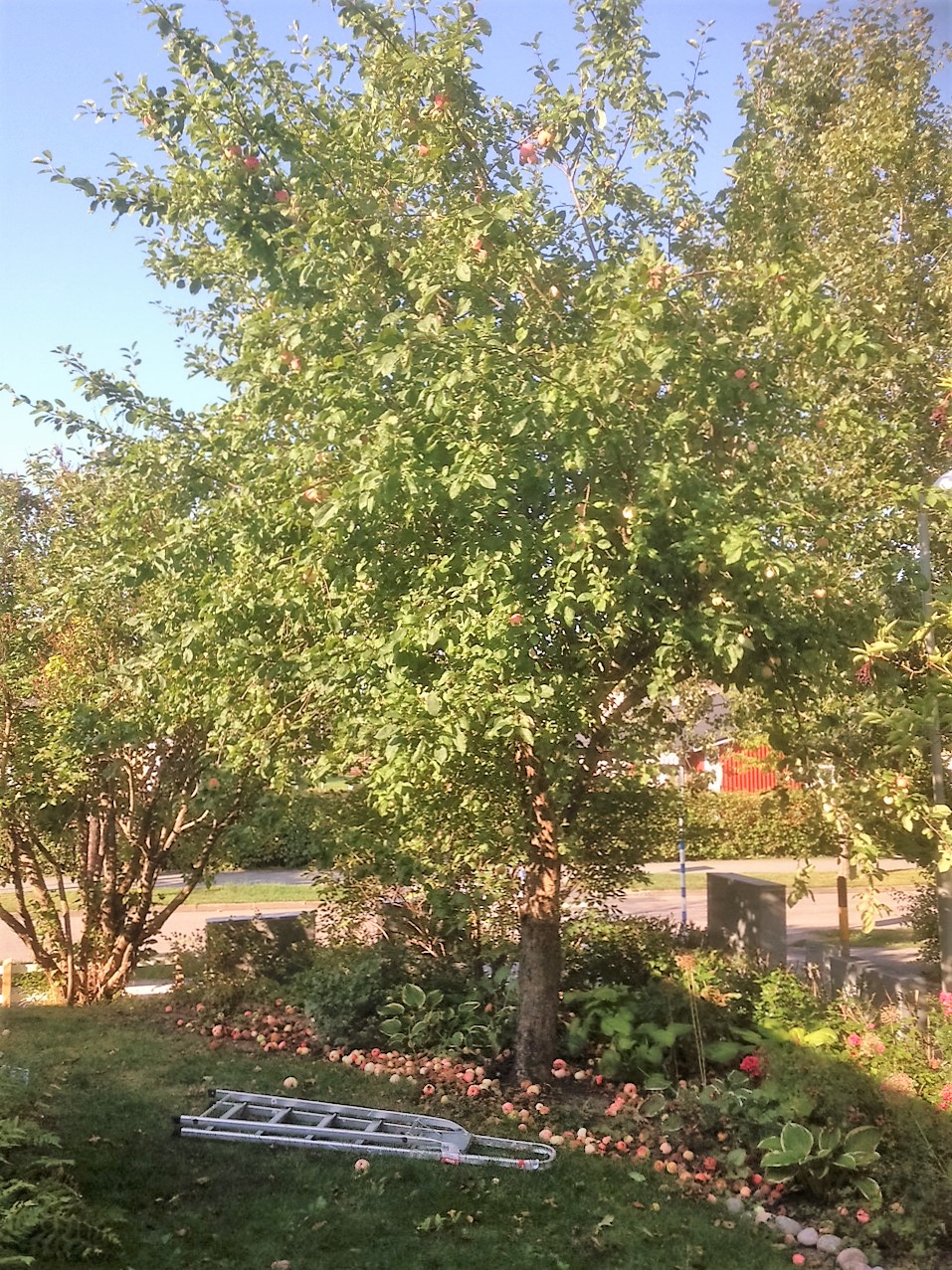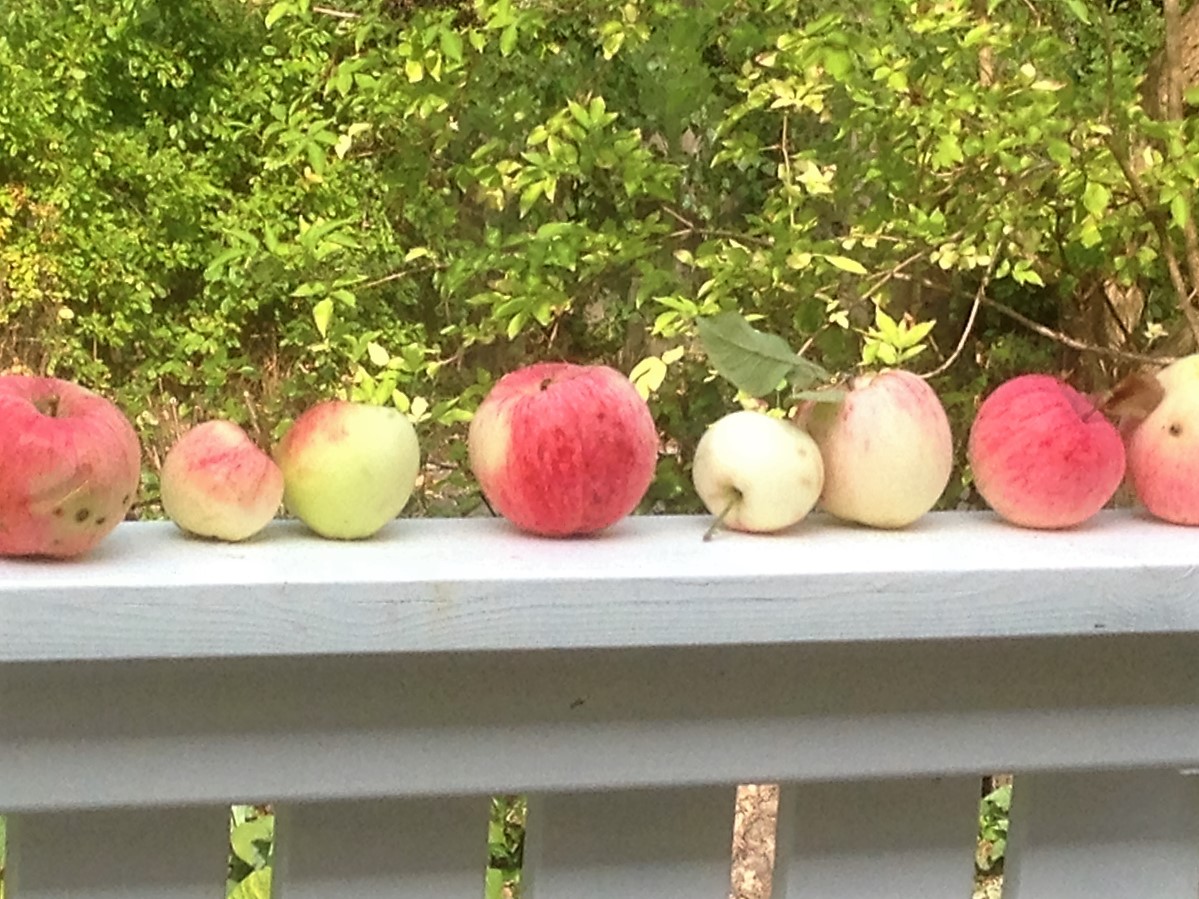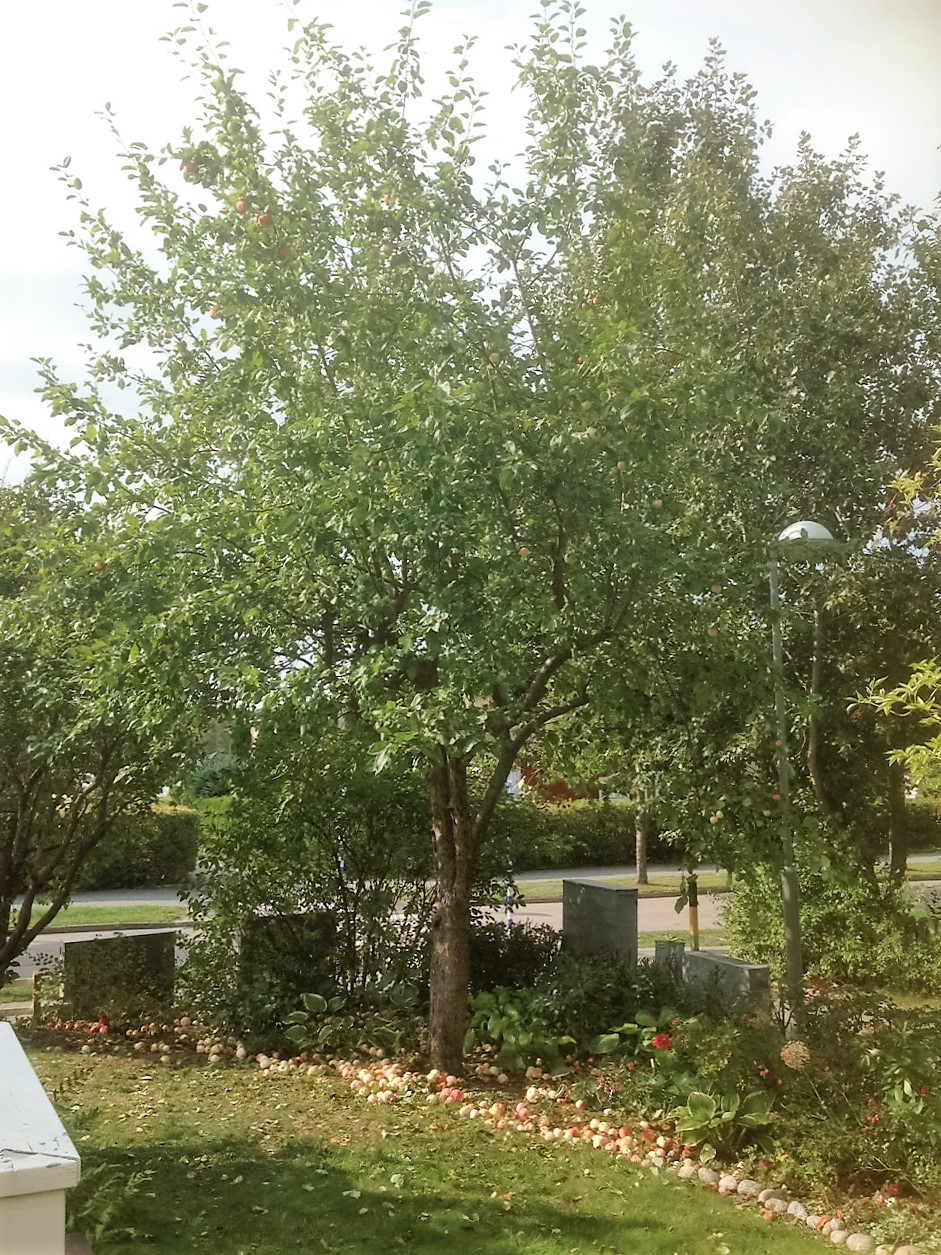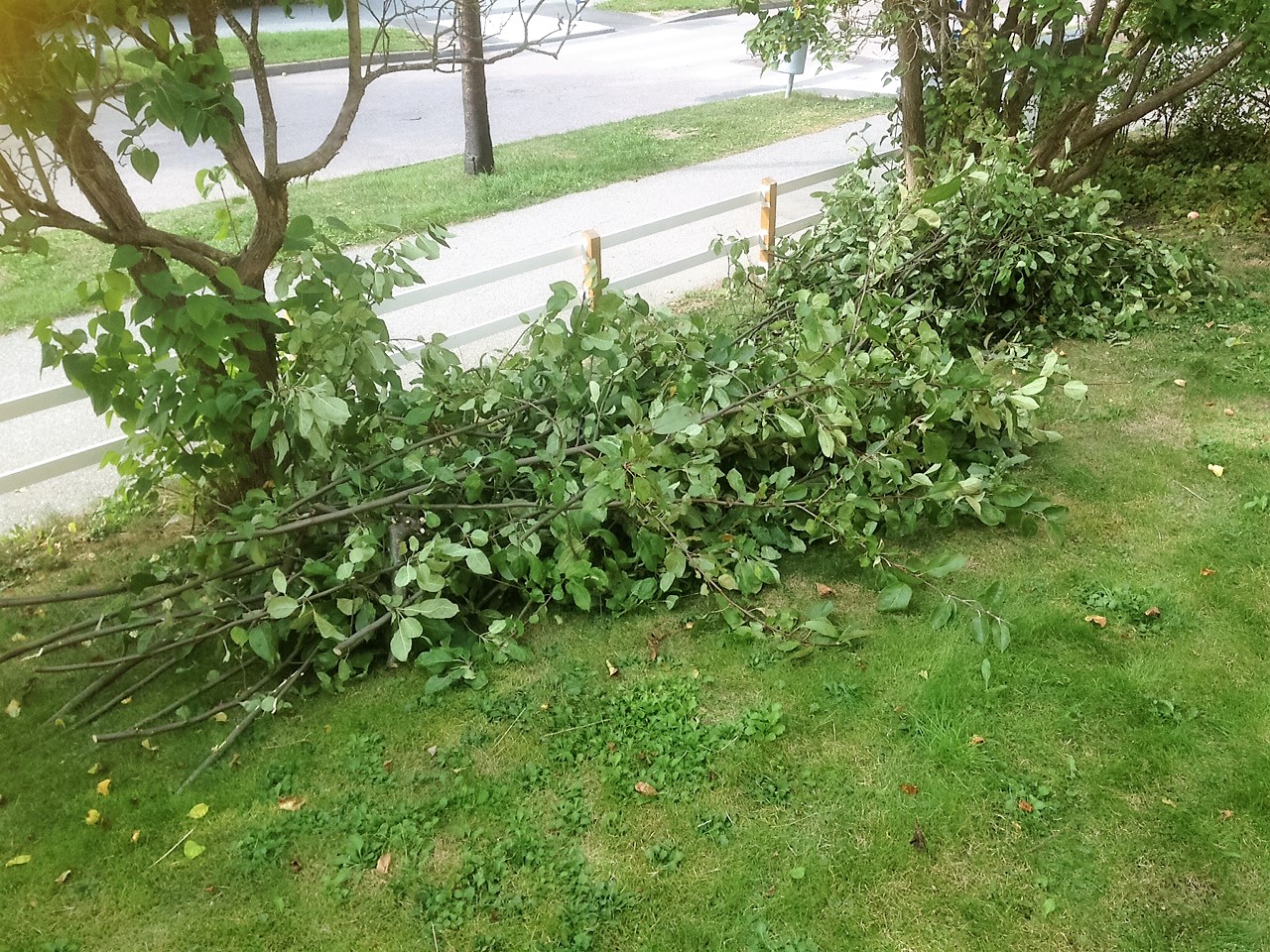 Fill in this form to be contacted.